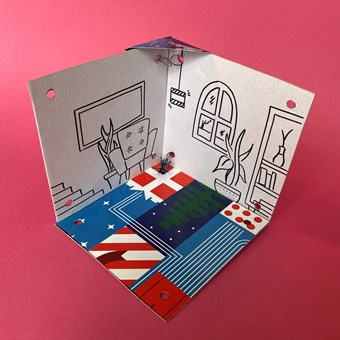 Room
Is it a room for a dolls house? A stage set for a play? Just a corner for your toys to hang out? That's up to you.
Required material
Sturdy cardboard

Scissors

Pencil

Hole punch

Things to decorate with
Adult supervision for this activity is recommended
Download
Instructions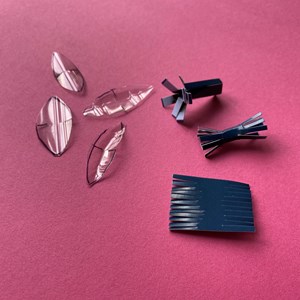 1/10
Before you begin, make some star or surfboard connectors. You'll find the instructions under 'Buils your basics".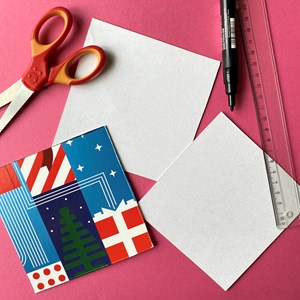 2/10
Cut three squares out of cardboard. We've used 20cm x 20cm, but you can make it smaller or bigger. As long as they're all the same.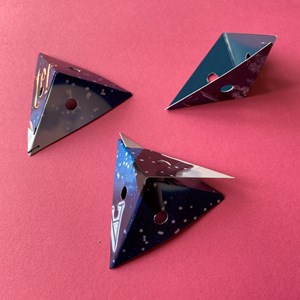 3/10
If you haven't already, make three 3D corner connectors.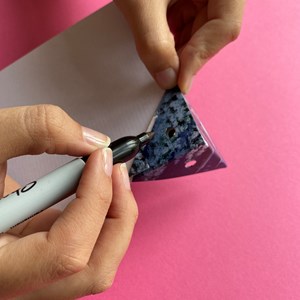 4/10
Put the 3D connector on the corner of each square, and mark where the hole should go.
5/10
Use a hole punch or a pencil to make the holes. (If you use a pencil, put something soft like a cloth or folded tissue behind the card.)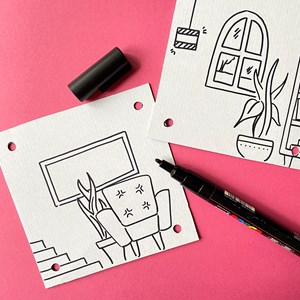 6/10
Bring your room to life! Use markers, paints, and glue on decorations like buttons, ribbons, tin foil and cotton wool for details. Two squares are walls, one is the floor.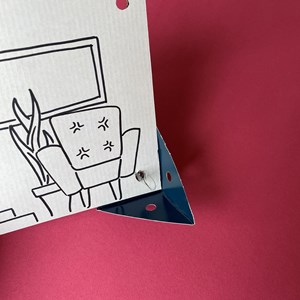 7/10
Use surfboard or star connectors to attach one wall of your room to a 3D corner.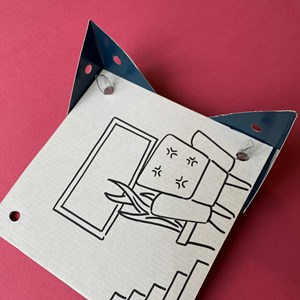 8/10
Add a 3D corner to the other side.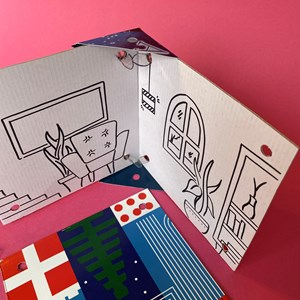 9/10
Add the other wall and the floor using your connectors.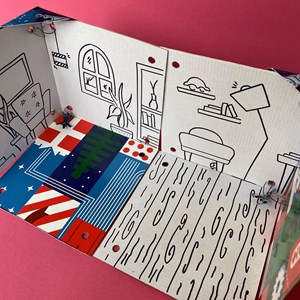 10/10
Keep adding on rooms to make an incredible house!
Did you know?
When adults gently guide play, it can lead to better literacy, numeracy and social skills than if they just give instructions or always leave it up to the child.