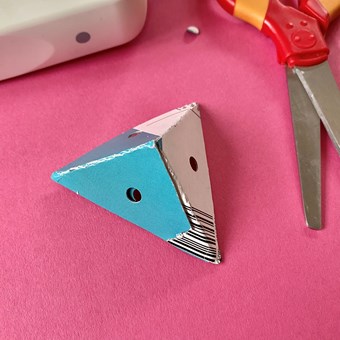 3D Connector
These are great for building sturdy structures. You can use star or surfboard connectors to attach them to your other shapes.
Required material
Cereal Box

Scissors

Pencil

Holepunch

Ruler
Adult supervision for this activity is recommended
Download
Instructions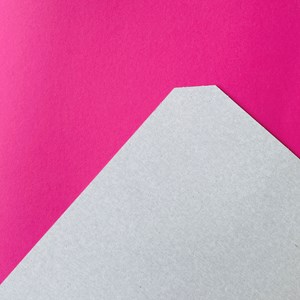 1/18
Flatten out your box.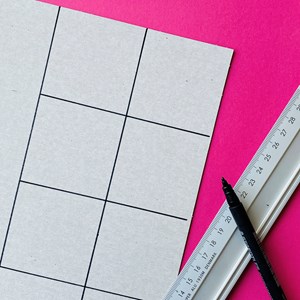 2/18
Draw squares 5 cm big.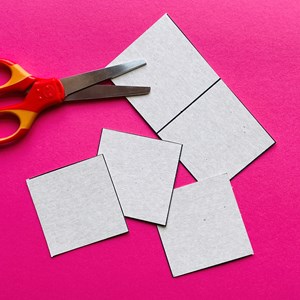 3/18
Cut the squares.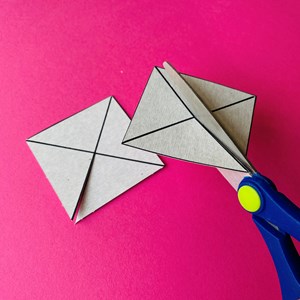 4/18
Then make just one diagonal cut to the centre.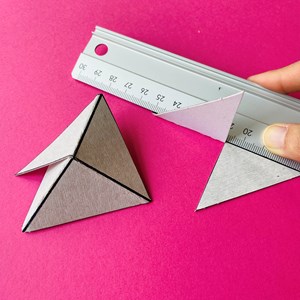 5/18
Use one blade of your scissors to carefully score along of the other lines and fold them along.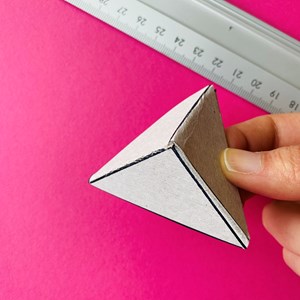 6/18
Fold it so one of the slotted sides is in front.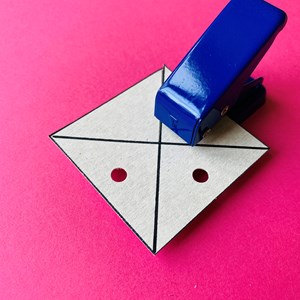 7/18
Punch one hole in the middle of each triangle.
8/18
Keep in mind that the two holes in sides that go together, need to be aligned.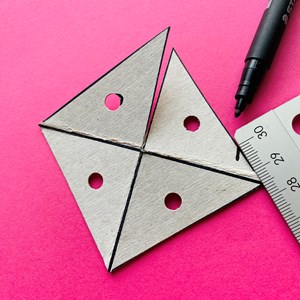 9/18
In one of the sides that go together, draw a slot 1.5 cm from the corner and perpendicular to the main diagonal.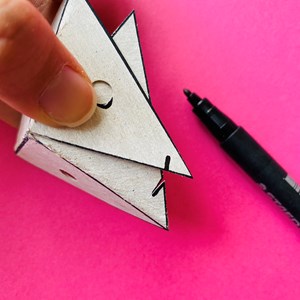 10/18
Fold the connector so the side in which you drew the slot goes in the back. Then, in the top side, draw a second slot, perpendicular to the diagonal and that meets the slot from the other side.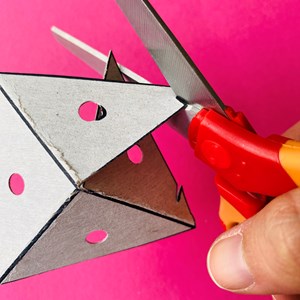 11/18
Cut both slots. Be careful not to cut through.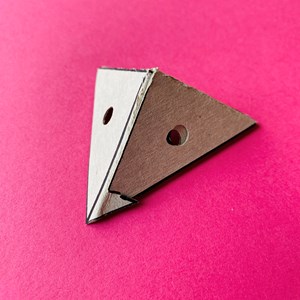 12/18
Fold it so one of the slotted corners is in front and slide the slots together to lock it into shape. It'll look like this.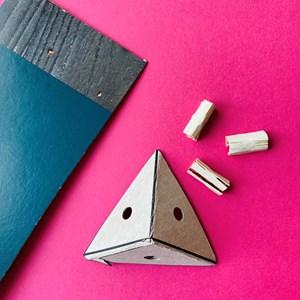 13/18
Now it is time to build! bring the shapes you want to connect and star or surfboard connectors.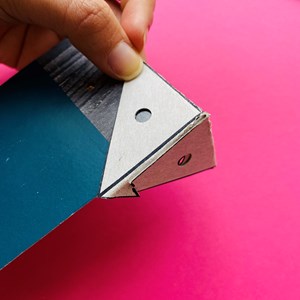 14/18
Place the 3D connector so it fits the corner of the shape you want to use.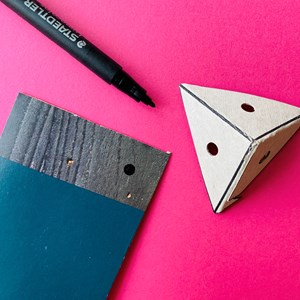 15/18
Mark in the shape, where the hole in the connector is.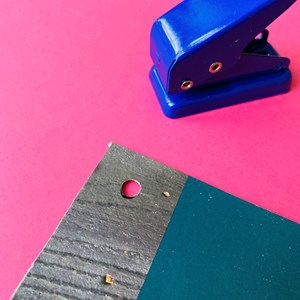 16/18
Punch the hole where you did the mark.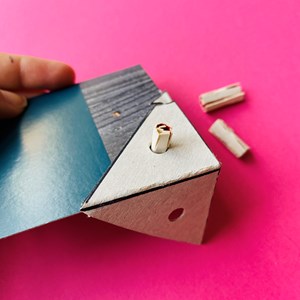 17/18
Align the shape and the connector again and push your star or surfboard through the holes.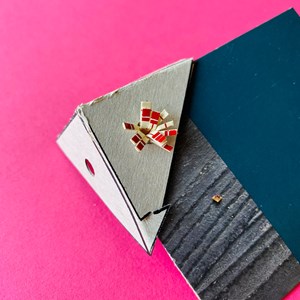 18/18
Remember to unfold the surfboard or fold back the star tabs to make sure it holds together. Now start building your world!
Did you know?
How good does it feel to figure out a tricky problem? Or discover something new? When children learn through play, it's full of joys like these.