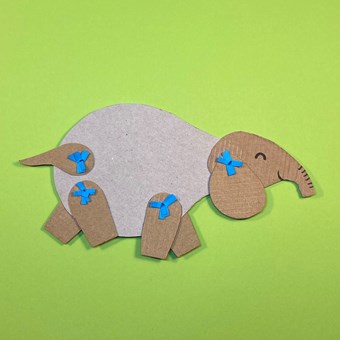 Animals
They say elephants never forget - so here's hoping you remember this simple way to design and make any animal you want!
Required material
Cereal Box

Scissors

Pencil

Things to decorate with

Soft cloth
Adult supervision for this activity is recommended
Download
Instructions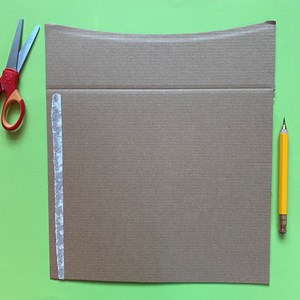 1/10
Flatten out your box.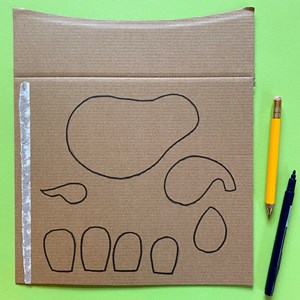 2/10
Draw all the different parts of your animal. Think: body, head, legs, tail, wings. This elephant needs a trunk, too.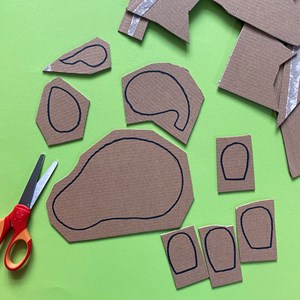 3/10
Cut roughly around each piece to separate them.
4/10
Then trim carefully up to the line.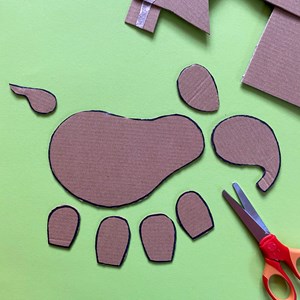 5/10
Work out how all the parts go together. They should overlap where you want to join them.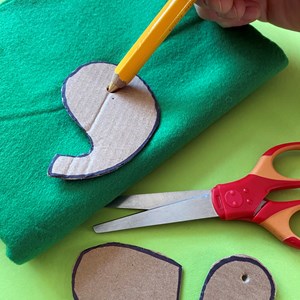 6/10
Put a soft cloth, folded tissue or some putty under each piece, and use a pencil to make a hole where you want to connect them.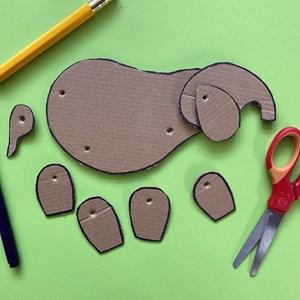 7/10
Anywhere you want to join two pieces, each should have a hole.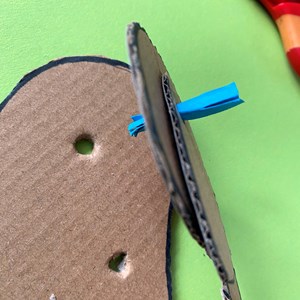 8/10
To connect two pieces, line up the holes, and push a connector through. Make sure surfboard connectors are unfolded, and star connector tabs are pushed flat.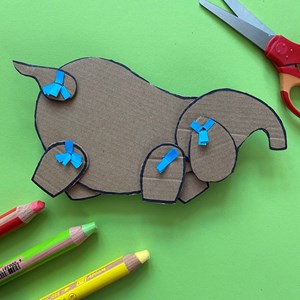 9/10
Once it's all together you're ready to decorate.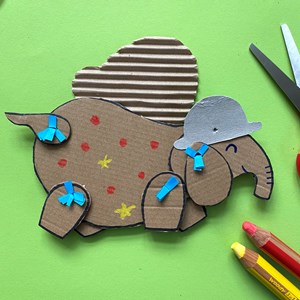 10/10
Experiment with changing shapes, sizes, patterns and colours every time you make one. You can invent new animals too!
Did you know?
Guided play can lead to higher gains on literacy, numeracy, social skills and self-regulation skills than instruction or free play alone.